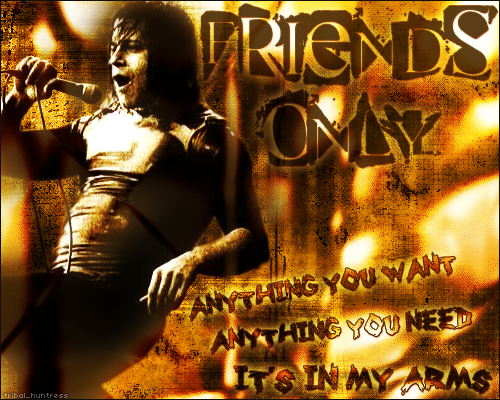 My LJ is friends locked. You can comment to be added, if you wish. I may or may not add you. That depends on whether or not I think we'd get along. I will not add people that I have NOTHING in common with. I've been there & done that and it never works out. We have to share at least SOME common interests and such. I don't usually add strangers unless we have a lot of common interests.
When you comment I'd appreciate it if you would fill out the questions below.
Name:
Age:
Number of Children:
Interests:
Any cause you feel strongly about?
Any talents?
Best moment of your life thus far?
Reason you want to be added:
That's about it. xoxo

Current Mood:

awake