Damn you, ebay, for having so many things I want when I shouldn't be shopping!!!! *Curses*
Current Mood:

aggravated


If you were sliced it is because of one of the following reasons. You may pick & chose.

1. You were new & I feel we met at an inopportune time and thus you're not really seeing all the sides of me that my longer-term LJ readers have gotten. It's weird, because my life is going in a weird direction and I don't think now is the best time to get to know certain people....

2. You've been on my list for a long time and have NEVER once commented and I doubt that you have ever read this thing.

3. You've been on my list for a while and I still know nothing about you and/or we never "clicked."

So pick and chose and refrain from bitching, please. I want to be close to my LJ friends. Sorry for any inconvenience.
Hey, yeah... I did a little cut. You'll have to check & see if you got cut, because I don't feel like writing out all the names.. blah.. blah.. blah..
Current Mood:

bored

Current Music:

Arthur on PBS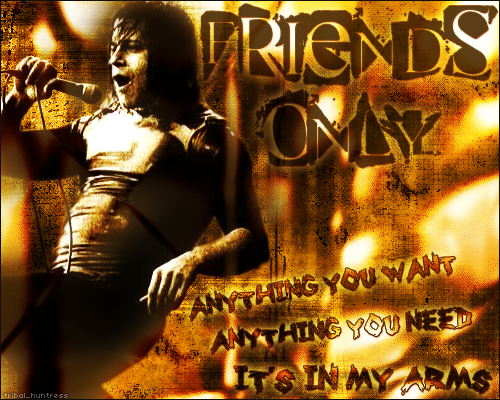 My LJ is friends locked. You can comment to be added, if you wish. I may or may not add you. That depends on whether or not I think we'd get along. I will not add people that I have NOTHING in common with. I've been there & done that and it never works out. We have to share at least SOME common interests and such. I don't usually add strangers unless we have a lot of common interests.
When you comment I'd appreciate it if you would fill out the questions below.
Name:
Age:
Number of Children:
Interests:
Any cause you feel strongly about?
Any talents?
Best moment of your life thus far?
Reason you want to be added:
That's about it. xoxo

Current Mood:

awake